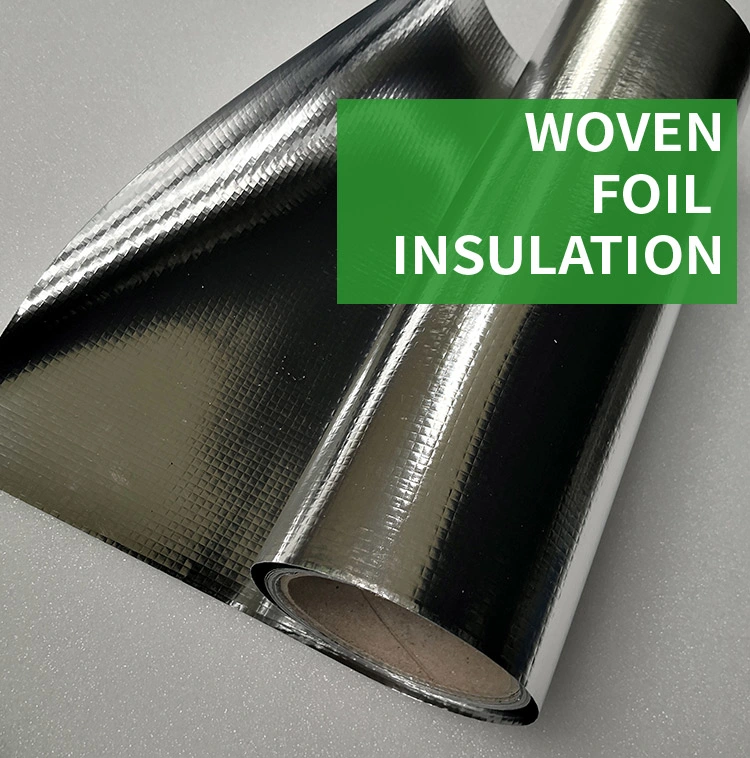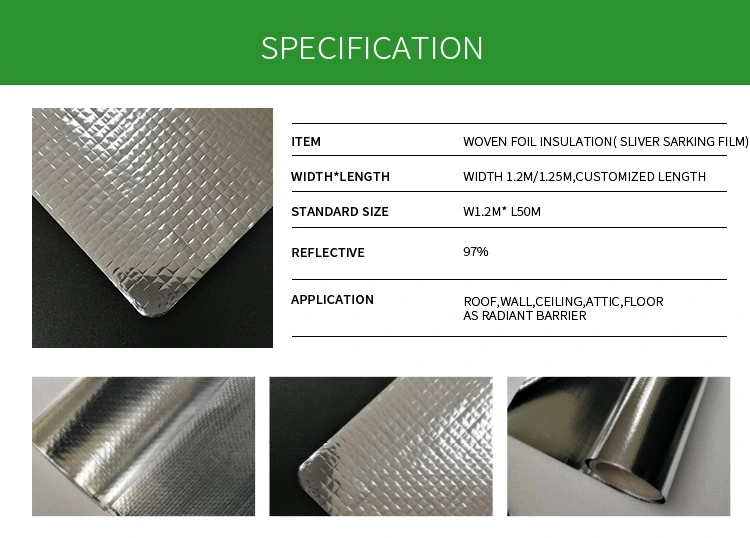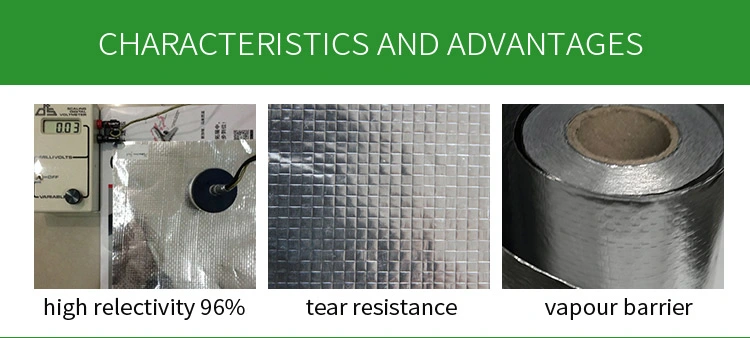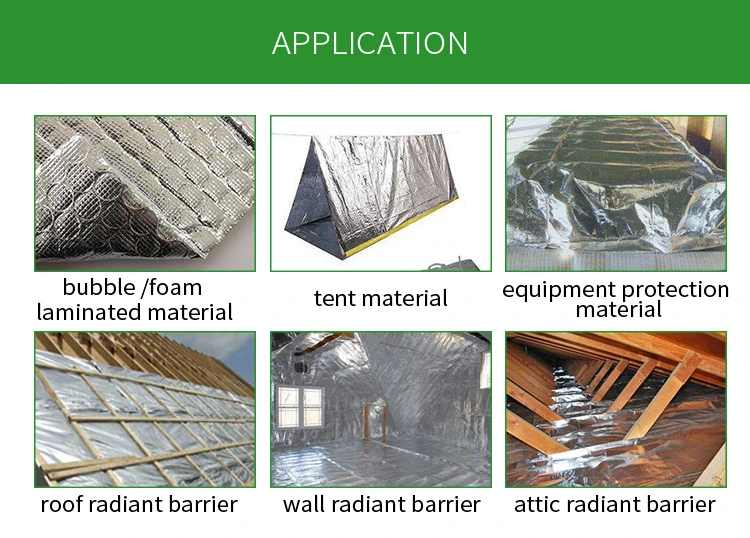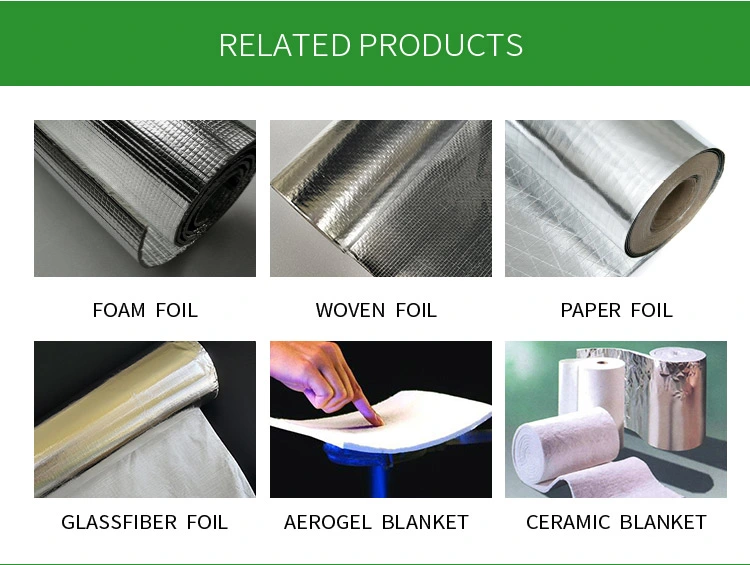 Double sided aluminum foil woven cloth foil fabric insulation

1. Product Introduction of aluminum woven foil insulation:
It is a high duty, Eco grade foil Insulation. It is ideally used as sarking and insulation under roof , in walls behind cladding or under timber floors , for residential and commercial building. it is excellent as a vapor barrier for air-conditioning ducts, pipes and vessels.
2. Aluminum woven foil insulation Characteristics:
Clean,thin,light weight, good flexibility and cushioning;
Reflective,Insulated,Waterproof,(Fireproof)
Low thermal conductivity and superior heat insulation;
Cost effective and versatile,Invariable if it is attacked repeatedly;
Easy to install,high efficiency,Maintenance free, environmentally friendly.
3. Aluminum woven foil insulation Usage:
Building insulation materials: Attic insulation,Basement wall insulation,Roof insulation.
Lamination with other materials like bubble, EPE Foam,XPE foam and so on for insulation.
Wrapping : Machine packing,shopping bag and so on.
| | | |
| --- | --- | --- |
| PROPERTIES | TEST DATA | UNIT |
| Thickness | -0.15 | mm |
| Weight | -142 | gsm |
| Emissivity | 0.03-0.04 | COEF |
| Thermal conductivity | 0.036 | w/m0 |
| Temperature resistance | 60 | oC |
| Reflectivity | 96-97 | % |
| Water Vapour Transmission | 2 | Ng/NS |
| Flaming Rate | 0 | AS1530.2 |
| Corrosion | doesn't generate | |
| Tensile Strength(MD) | 290 | N/25mm |
| Tensile Strength(TD) | 240 | N/25mm |
| Bursting Strength | 630 | N |