Product Name:
High Quality Insulation Material PE Woven Fabric Laminated Aluminum Foil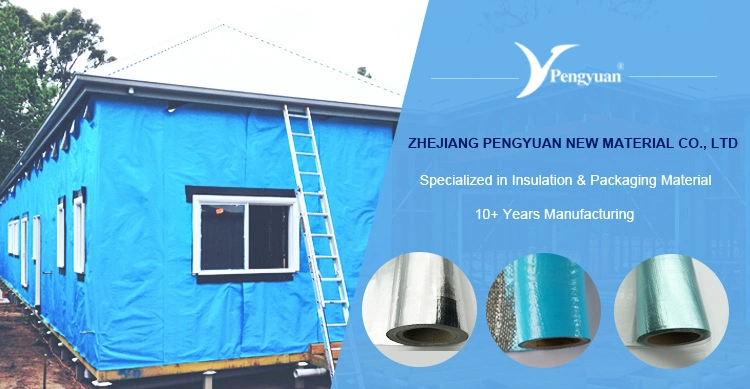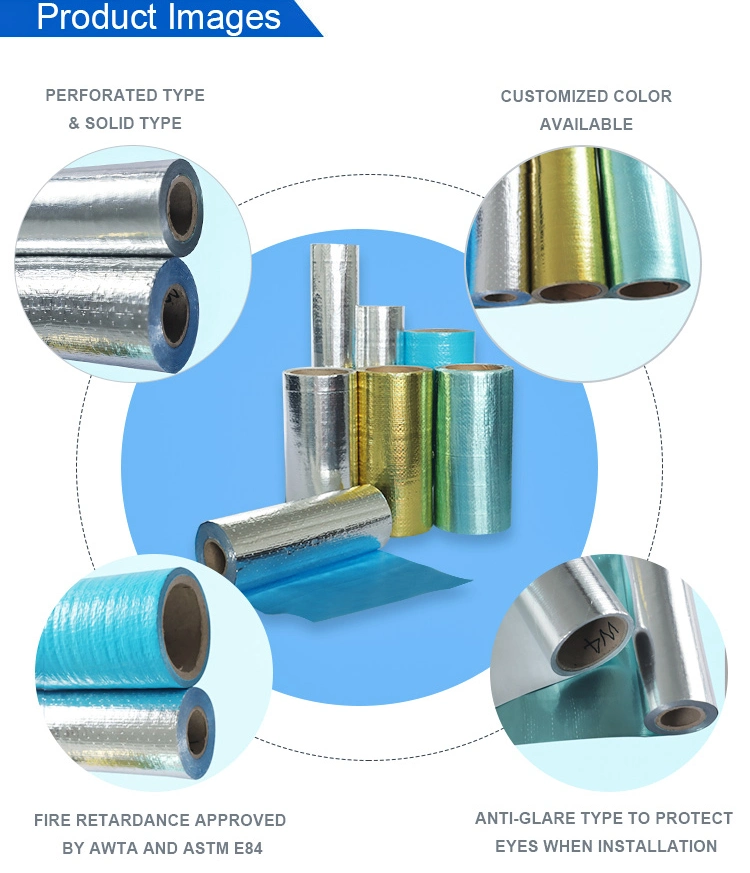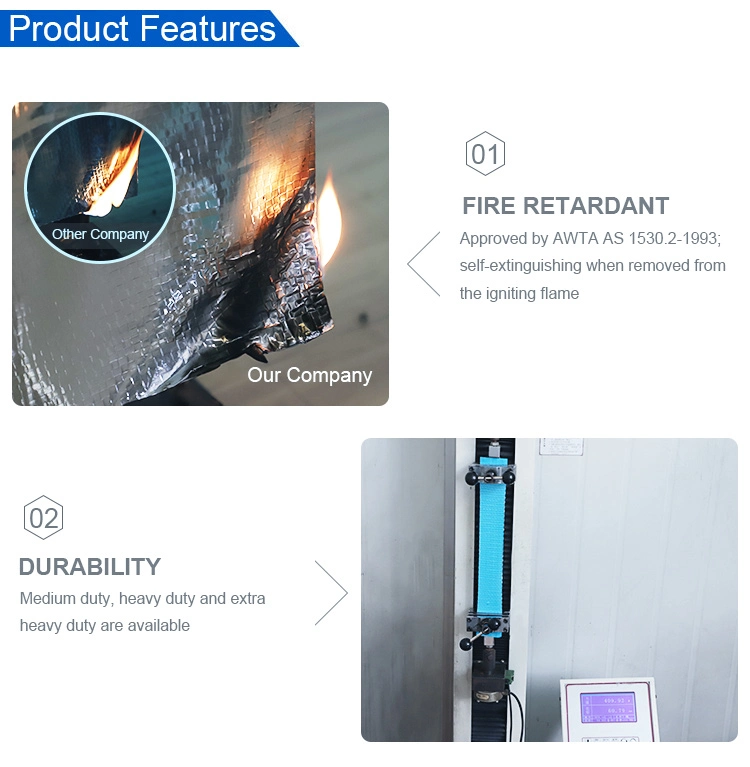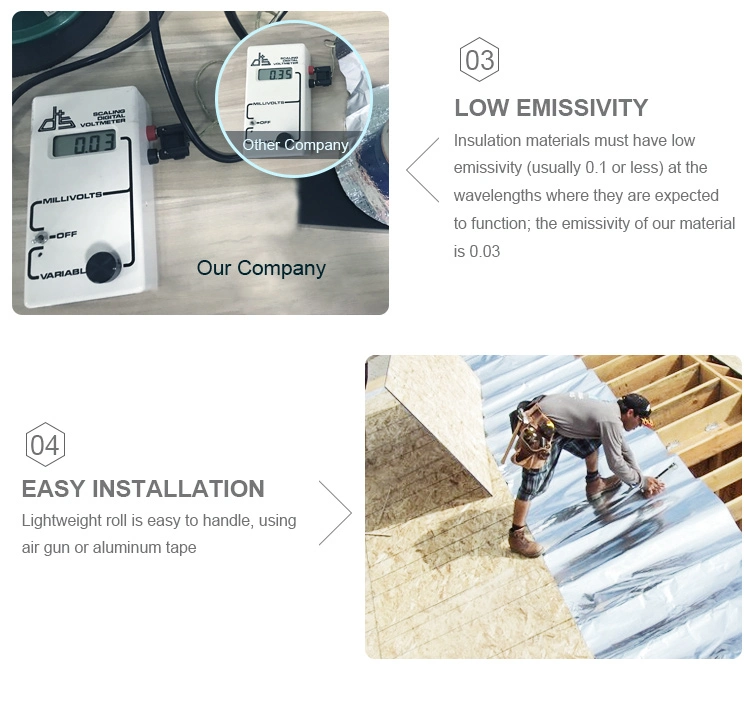 Technical Data:
Product name: Roof sarking

Structure: Alu foil/PE/woven/Blue PE coating

Appearance

Silver/Blue

Structure

Aluminum foil/PE/woven/blue PE coating

Width(cm)

1.35m

Length(m)

60m

Grammage

120GSM

Water vapor Transmission

0.015GSM/KPA

Reflectivity

91%-92%

Tensile strength(MD)

200N/25mm

Tensile strength(TD)

250N/25mm

Bursting Strength

590N

Treatment

FR/VCI/Perforated avaliable

Temperature resistance

4hours no decladding -30°C/90°C

Minumum Order

6000 square meters
Specification:
Woven fabric weight: 40GSM 60GSM 80GSM
Roll Size: 800mm-1830mm
Length: 20m 30m 50m 100m 20m or customize
d
Why use Radiant barrier housewrap?
Radiant barrier housewrap is widely used in wrapping the house(building), it can keep the
House being homoiothermism, warm in winter and cool in summer. We are the only manufacturer
Who produce the radiant barrier housewrap products according to Australia and
USA flame-retardant standard.
How it works?
One side is 99.7% pure Aluminum foil, it can support 97% sunreflective rates for thermal radiation
Shield, another side is blue PE coating, it is antiglare and can protect the workers when installing.
Inside, it is high tear strength PE woven fabric, it has good plasticity function which is easily to
Be installed and can cover all corners. Also there are many pin holes on the surface of the foil,
It ensure the materials breathable and moisture.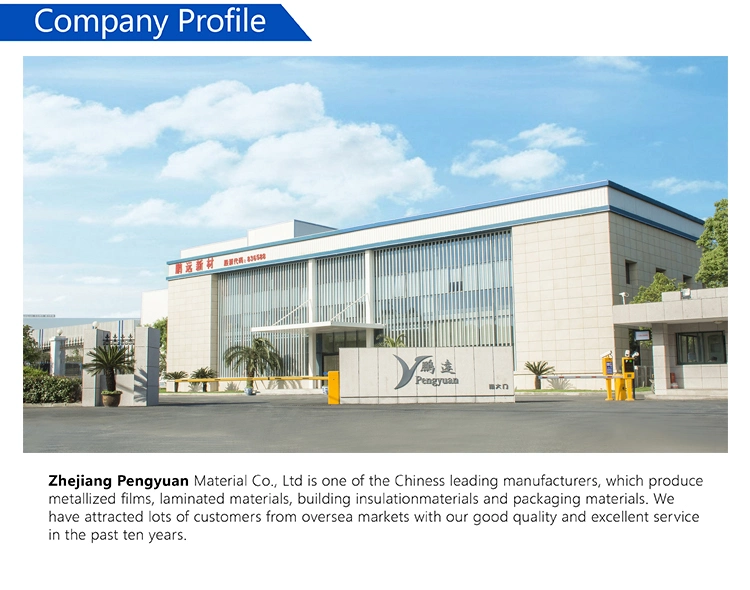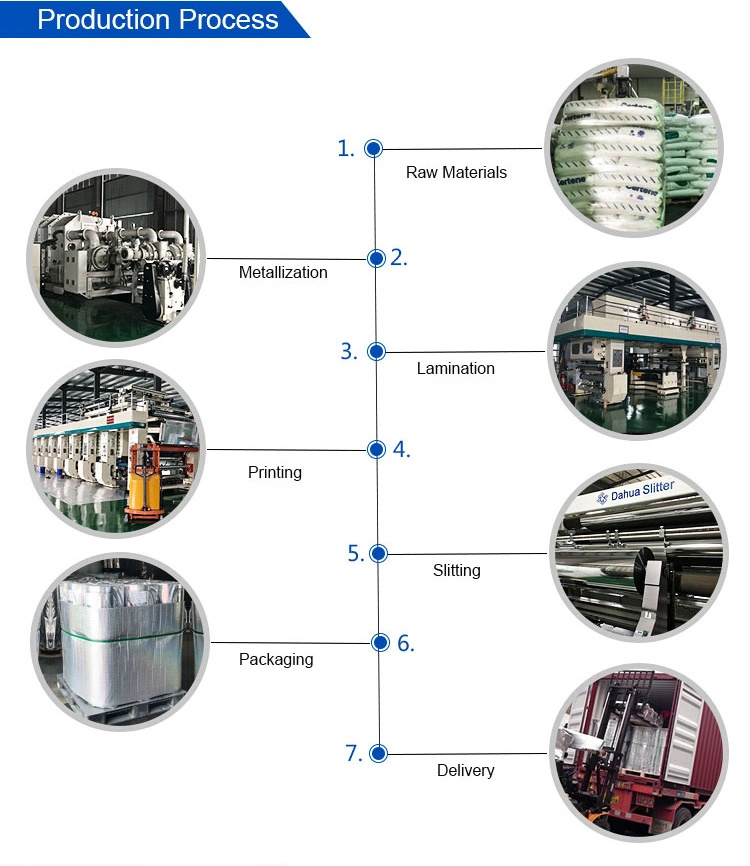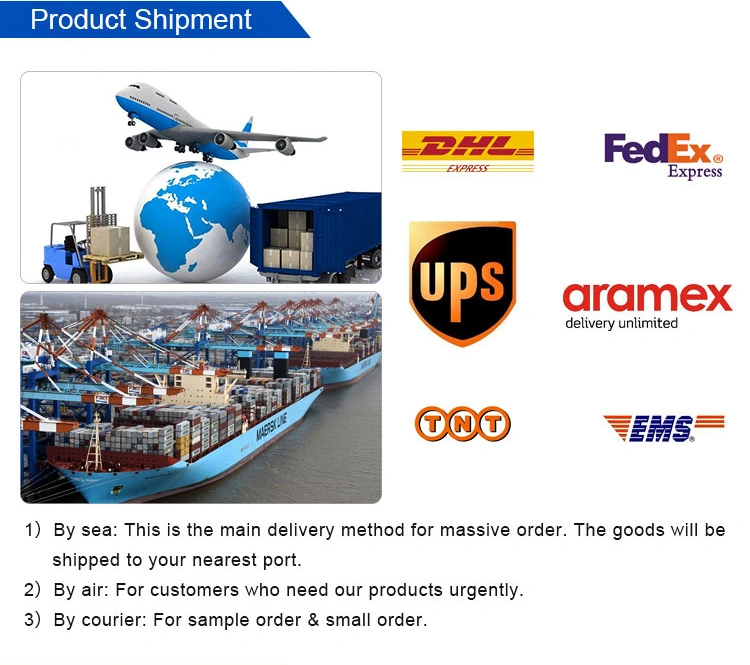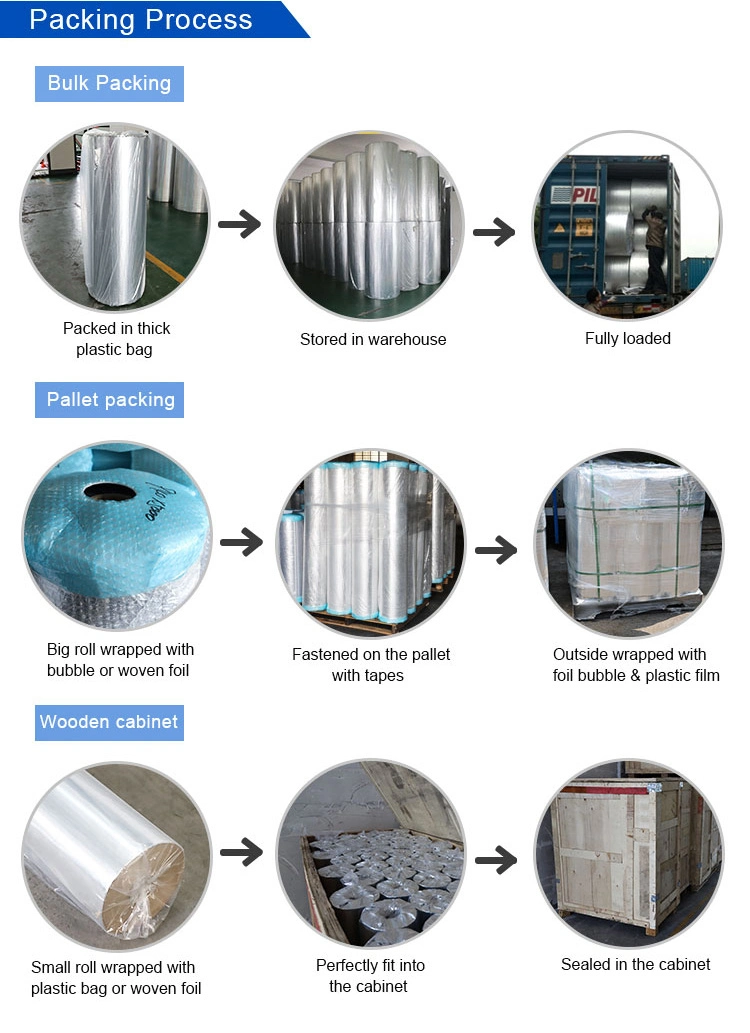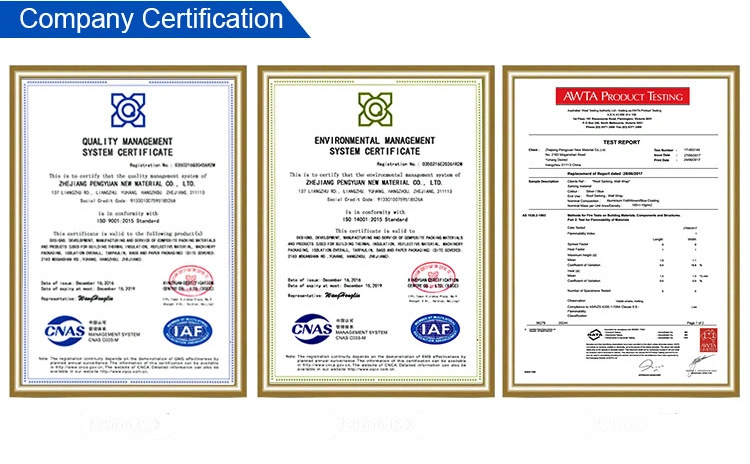 What raw materials we use?
We use 100% pure materials both Aluminum foil, LDPE and woven, flame-resistant material is used inside.
All of the raw materials are conform to both Australia AS1530.2 and USA ASTM E84 flame-retardant strandard.
Who will use it?
1. Home insulation
2. Commercial building insulation
3. Metal building insulation
4. Garage insulation
5. Warehouse insulation
6. Farm insulation
How to install?
1. The regular roll size is 1.35m (width)*60m(length), you'd better measure the area of the
External wall of the house(building).
2. Wrap the house(buliding), use nail gun to fixed the adiant barrier housewrap with the wood wall
Or wood pedestal. Make sure to install the alu side close with the house(building) and blue anti-glare layer ourside.
3. You can add bubble or XPE/EPE foam into the material to improve the thermal insulation.
After the foil installation finished, you can easily decorate the wood, stone cladding or glass
Curtain wall as external wall.
If you need more help, please contact us