Name: Aluminum foil woven cloth bubble heat insulation material
This new heat insulation material not only overcomes the discomfort and environmental damage brought by glass fiber and epispastic materials, but can also resist ultraviolet radiation that can penetrate through sheet iron, concrete, wood and other common heat insulation materials.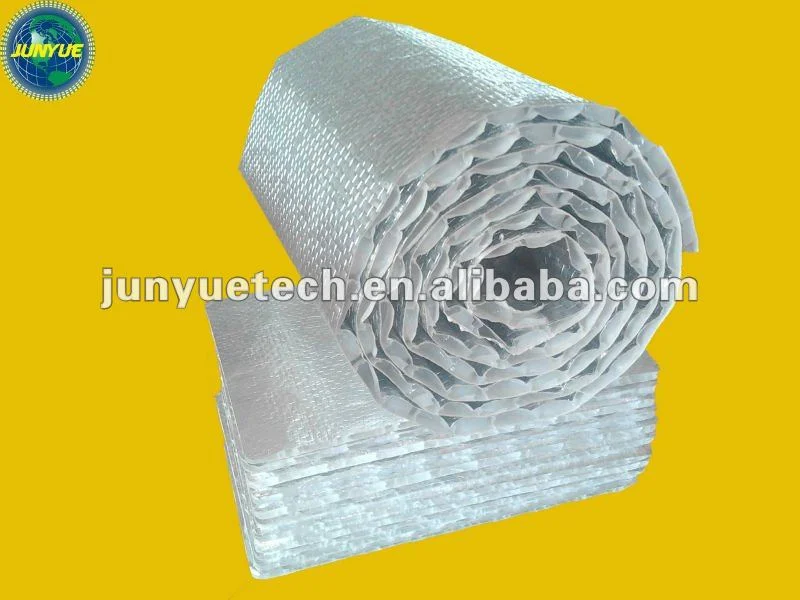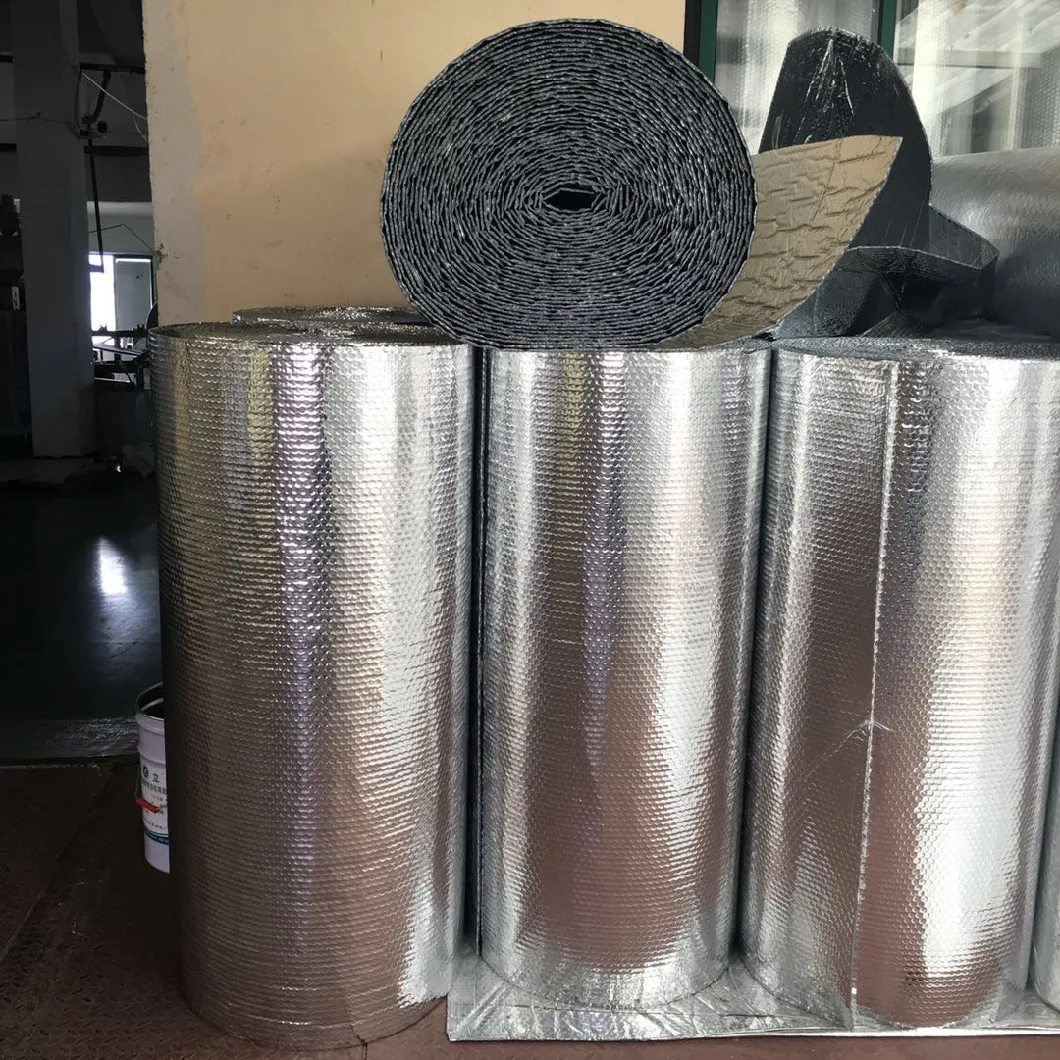 Structure:AL/woven fabric/bubble/woven fabric/AL
Main size:1.2m*40m
Usage:wall,roof,floor,etc
fireproof
Product Feature
Features: Aluminum foil bubble insulation material
1.Cost-effective;
2.Glossy, with good visual effect;
3.Cuts and installs easier than fiber glass;
4.Keep warm in winter, hold cool in summer;
5.No odor and toxicity, environmentally- friendly,energy-saving.
Characteristics: Aluminum foil bubble insulation material
1.Resist 96-97% ultraviolet radiation;
2.Strong but clean, lightweight and flexible;
3.Easily stapled, nailed or glued into place;
4.Safe to handle, with no special clothing or breath equipment;
5.Heat reflection, heat insulation, sound insulation, anti-radiation, waterproof.
Application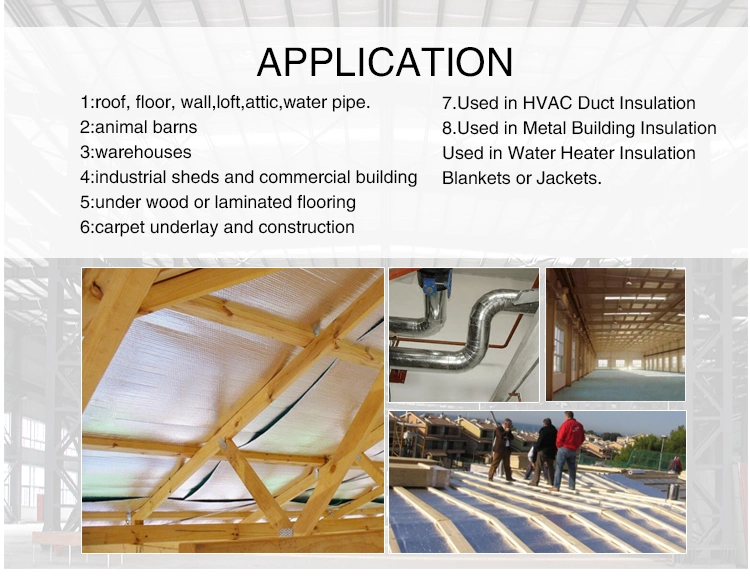 Technical parameters: Aluminum foil bubble insulation material
| | |
| --- | --- |
| PROPERTIES | Test Data |
| Thinkness | 3.5MM |
| Weight | 256G/M2 |
| Emissivity | 0.03-0.04COEF. |
| Thermal conductivity | 0.034W/MO |
| Apparent Density | 85KG/M3 |
| Reflectivity | 96-97% |
| Water Vapour Transmission | 0.013G/M2KPA |
| Corrosion | Doesn't generate |
| Tensile strenght(MD) | 16.98Mpa |
| Tensile strenght(TD) | 16.5Mpa |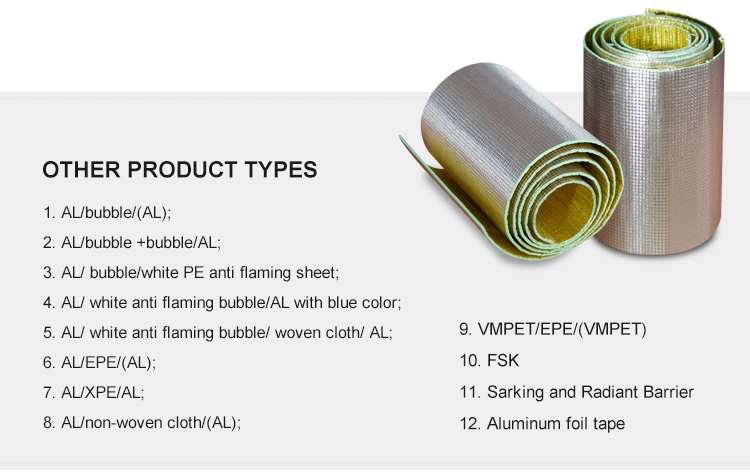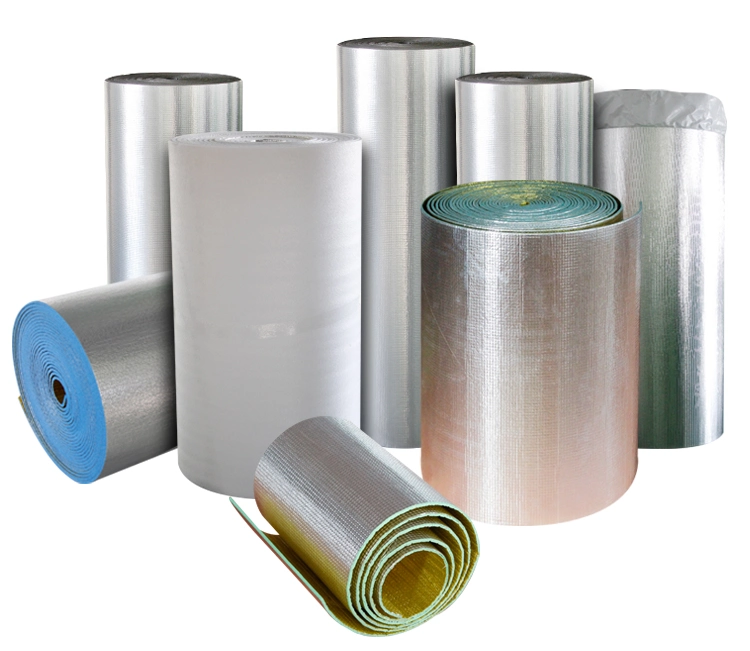 We offer Aluminum foil bubble insualtion series,EPE heat insualtion series,XPE heat insulation series, Woven cloth heat insulation series,Non-woven cloth heat inslation series etc.
Production Process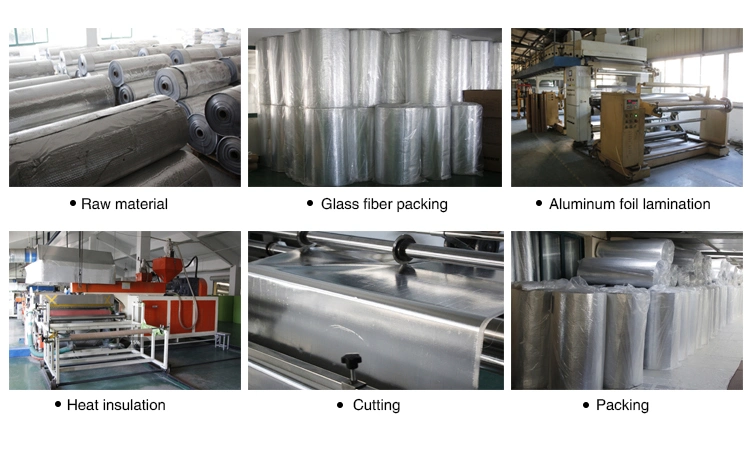 Packaging & Shipping